About Mara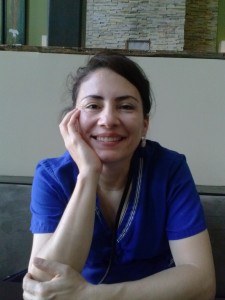 Mara Nicandro NMT is a Chicago Neuromuscular therapist licensed by the state of Illinois and Nationally Certified by the Board for Therapeutic Massage & Bodywork (NCTMB). She has dual advance certification in the Clinical Applications of Neuromuscular Therapy and Medical Massage from Sterling Health Center Dallas.
Texas is where she owned and operated Therapeutic Massage of Texas from 03 to 11 before relocating back home to Chicago.
"10 yrs. of experience placing clients first. Helping individuals like you to function with less pain and stress in their busy lives."
What makes her stand out? Her first line of defense in relieving muscular pain and dysfunction is to restore musculoskeletal balance to the body. Muscular imbalances can lead to dysfunctional movement/coordination but when caught early enough can be corrected to improve mobility and range of motion. Neuromuscular Therapy can be an integral part of living a balanced and healthy life.
Your sessions with her will consist of evidence informed approaches starting with a skilled assessment to identify the possible source of dysfunction followed by precise treatment which Integrates Proprioceptive Neuromuscular Facilitation Stretching, Muscle Energy Techniques, Neuromuscular Protocol, Manual Lymphatic Drainage, Neurokinetic Therapy™  etc….
My Mission
To be an integral part in supporting you live a balanced and healthy lifestyle by effectively relieving muscular pain and dysfunction. The goal is to restore musculoskeletal balance to regain homeostasis in the body.
As a mother who raised a family I experienced the difficulty in finding the time to take care of one's body and understand it's easier said than done. I also feel your body can't be slowing you down with aches and pains or energy deficient that's living half a life. If you suffer from chronic pain you have a right to have your pain properly assessed and treated.

I believe working together we can find a balanced approach; it's not only about passive treatment, it's also about active rehabilitation and re-education (posture, breathing for example) methods. It is the balance between what I do and what you would do once you leave my office (or… should do) that is so important.  I love being a therapist and truly feel blessed to have been given the skill to help people feel better in their lives.  

Mara
Mara Nicandro NMT, MMT, NKT™, Nctmb
Nationally Certified Neuromuscular Therapist
Click here to submit your review.
---
---
Aug 22, 2013
by
Maria DeVore
I began seeing Mara a few months after delivering my daughter. I was nursing and a common symptom of nursing is poor posture and arms and hands falling asleep during nursing and at any other time.

My condition was horrible and prohibited me from sleeping during the few precious hours a new mom gets. I was in so much pain I would lay wide awake in tears from lack of sleep and pain.

After my first visit with Mara I experienced immediate relief. Mara has a wonderful beside manor and explained everything she was doing.

I continued to see Mara weekly for about 7 weeks before spreading my visits out a bit longer apart. Everyone varies depending on their condition.

Mara's therapy combined with regular stretching exercises has greatly improved my condition so much so that I can sleep pain free! I will continue to continue to see Mara for "maintenance" and to keep my body in check.

My husband also began seeing Mara for neck pain he experiences when he is stressed as we all are in this busy world!

Thank You Mara!

---