What are clients saying..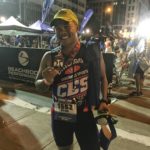 Ironman Prepared!
I was referred to Mara from a family friend. I had been having chronic calf issues while preparing for my first Ironman. I had been seeking different treatment options with physical therapy, massage therapy and acupuncture. All of which were helping but I really needed to feel good about everything because well… it was the Ironman. Mara really took her time to find the root of the issue and other imbalances. She really helped me build a better understanding of my body and where I was compensating for weaker areas, and going in I was feeling pretty strong.
I saw her for a few weeks in a row while she gave me helpful release and activation exercises so that I wouldn't rely on her and so I can feel confident in my own abilities. It was her simple but thorough explanations of the Neuro lock during treatment that I trusted. I am no longer in my 20's and cannot muscle through everything. So learning how my body should operate was invaluable. I will continue to see her monthly just to have her check on me and hopefully I can show her my progress. I completed 140.6 miles of swimming, cycling and running in Madison and can proudly say I am an Ironman because her help. -Ryan C. Chicago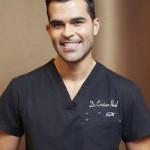 Bye bye back pain! For years I've assumed that my spine gets misaligned when I over exert myself, and hence I'd suffer a week or two in pain. Mara's patience and unparalleled understanding of muscular anatomy helped me realize that I have a few extremely over active muscles that turn off my core in simple postures, so my lower back muscles must work too hard. With some simple messages and a few simple exercises, I feel like I'm reborn!
For anyone dealing with any sort of chronic pain or imbalance, I HIGHLY recommend seeing Mara.. She will change your life! -Cristian P. Chicago Yelp Review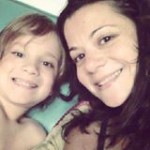 Knee Pain
Wonderful work! Effective and thorough. Mara is spot on with finding what muscles we're overusing and what we're not using enough. Her work teaches body awareness and correction.
-Wendi, Chicago Illinois 2014
_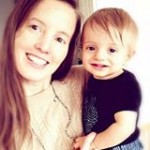 Chronic jaw tension
I had 2 sessions last month with Mara for my chronic jaw tension and it has not returned. She will help you help yourself by showing you what muscles you need to strengthen and which to stretch. She is very knowledgeable and kind, which are both needed to be a great therapist.
Heidi, Chicago Illinois 2014

Pelvic floor dysfunction
Mara is a talented and skillful practitioner. She uses effective NMT techniques to address the root of all imbalances. I refer my clients often to Mara and together we create balanced treatment plans to create long lasting outcomes from our clients. NMT is useful for a broad range of pathology including headaches and dizziness, digestive complaints, respiratory dysfunction, all kinds of musculoskeletal complaints, alignment for effective labor and healthy pregnancy and postpartum issues like pelvic floor dysfunction. Mara is amazing. If I could give her 6 stars, I would. Kimberly Zeibeck L.ac Chicago, Illinois 2014

Back pain
Often times where you feel discomfort might not be the source of the dysfunction. It takes a keen mind to detect where a body is failing and know how to adjust it to proper working order. Mara "the body detective" uses clues that your muscles give her to locate what needs to be repaired, and then she does it – just like that. Experience the difference of being well balanced by booking an appointment with Mara." Meadow, Chicago Illinois

TMJ
My chiropractor recommended Mara. He said she was very skilled in the treatment of TMJ. He believed she could help relieve the pain and muscle spasms which had resulted from too much dental work thus changing my natural bite. My face pain was excruciating and debilitating. I withdrew from friends and required many medical interventions. I was very impressed with Mara's ability to pinpoint areas in need of massage and trigger point release. I've felt pain free in many areas after the treatments. Some of my face and tooth pain is related to trigeminal neuralgia which is very difficult to treat; but, Mara has provided relief from the tension caused by the stress of chronic face, neck and head pain. The improvement I notice after I began therapy I resumed better posture with a more relaxed facial expression after my treatments. I am taught ways to stretch and help maintain the positive changes. My face and jaw feel more at ease. After my first treatment I was not grimacing from the muscle spasms and this gave me hope. I would recommend Mara to my friends and family. M. Sicing,Registered Nurse, Plano Texas 2011
Chronic neck pain
In 2008, I had my 4th and 5th vertebrae fused in my neck. I found out then that I might continue having problems with my spine and other surrounding areas. I have been on pain relievers and muscle relaxers to keep my back from hurting until mid 2010 when a friend referred me to Mara. She was explaining that Mara was different, I was like, ya ya ya. Well, I was amazed at what she did for about 8 months, then I got off track with her due to another surgery. Well, my neck started hurting really bad again so I went to my Neurologist. I was sure I was in for another surgery. He said I was not near there yet but I needed to take some preventative measures. I showed him Mara's card that explained what she did and he had my Primary Care Physician write me a prescription for Mara's services. He told me that what she did would keep me from having surgery for a long time. He explained that it was medically necessary and a proven treatment for what I was dealing with. Well, 3 weeks later and my pain is gone and I am feeling great again. Honestly, what she does works and it lasts!! Now I have the backing of my PCP and my Neurologist. She is awesome. Give her a chance and you will feel a lot different with in a visit or two. David Smith Accountant, Plano Texas 2011

Chronic swelling
I have arthritis and chronic venous insufficiency. My calves are very sensitive to touch. The pain made it uncomfortable to walk and felt pressure with clothing on my legs, such as socks. I also had some chronic pain in my right shoulder that made it painful to reach for something. After my first treatment with Mara I felt so much better. The tightness in my legs was reduced and walking was easier. It even made me stand straighter because there was relief from the pain. The tenderness has almost disappeared so that I can actually put cream on my legs without clinching and not worry about my grandson's touching or bumping me while we play. A noticeable improvement since I began therapy has been the "elephant" ankles (as I called them) have been reduced a lot and the tenderness to touch has decreased dramatically. It doesn't hurt as bad during my therapy. Mara has the hands of a miracle worker. I had massages at Massage Envy which, with the right therapist felt good for awhile. I now realize they just touched the "surface". Massages with Mara are more pronounced to the troubled area and targeting those areas release pressure. I always feel relieved and think I walk taller when the session is over. Sometimes I wish they lasted longer. I have a friend that I wish lived here so I could recommend her; she suffers from back pain and fibromyalgia."
Grace Williams, Texas 2011

Recover from surgery
Mara's massage each week has been a tremendous blessing. The extent in which she has helped relieve tension resulting from the fight or flight syndrome suffered from a serious car accident years ago has been profound. With unique talent Mara incorporates a soft gentle touch with intense deep kneading pressure resulting in relief and relaxation. Her skill was even more valued after recent surgery. Not only was the massage healing it aided in removing toxins from my body. I would highly recommend the therapeutic touch of Mara to anyone seeking health and a renewed sense of energy. I was greatly satisfied with my massage. When I left I felt energized and refreshed. I am definitely coming back.
Sandi Williams, Marketing

Headaches
My muscles were so tight that it hurt to do simple tasks, typing at the computer was painful. Neuromuscular therapy improved my lifestyle and sense of well being by giving me fewer headaches and muscle pain.The improvements I have noticed since I began therapy is release of muscle stress from long hours at work. I have recommended Therapeutic Massage of Texas to friends. Mara is far more knowledgeable than most massage therapists and she has been extremely effective in getting my muscles back in shape.
M.L. Gobran, Petroleum Engineer 2010

Trouble sleeping
I was having a lot of neck and shoulder pain which was not getting resolved even after going through physical therapy. The pain was constant; using a pain scale of 1 to 10 with (10 being the worse) my pain was at 8 and affecting all aspects of my life. Mara knows exactly where it hurts like a magician she treats the muscle in such a way it helps reduce pain for a longer period of time. In addition to massage her knowledge in exercise and nutrition leads to an overall betterment of the body. The improvements I have noticed since I began therapy are no more sleepless nights and the Exercises she recommended are helpful in preventing muscle spasms. No more burden on my shoulders, feeling better overall. Mara is a true blessing. She can make anyone's life better. This because she loves what she does and pays attention to detail. She truly applies her theoretical knowledge in her practice. In fact, I recently relocated to another state and have tried 3 licensed massage therapists and none compared to Mara, I got lucky I found her. I have referred her to the rest of my family and each has had great results with her treatment and continues to go to her.
S. Shahbad Consultant, Plano 2010

TMJ
Thinking sinus pain was an infection I sought the counsel of my dentist. Suspecting TMJ the dentist referred me to a TMJ specialist.client10 I now realize it was TMJ pain around my ears and jaw that was keeping me from sleeping well at night. Mara is a great TMJ therapist and helps me tremendously. With her gentle touch and knowledge of TMJ my inflammation is greatly reduced. Because of the great improvement since I began massage therapy I now take fewer muscle relaxers at night. With TMJ massage therapy my dentist noticed improvement—I no longer grind my teeth at night. Mara's massage therapy is now focused on reducing the clenching. I would absolutely recommend Mara for treatment. J. Shelton, Legal Secretary 2010