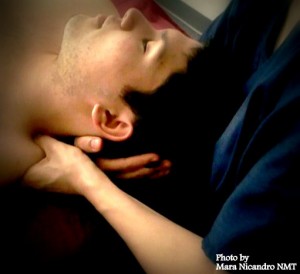 Clients who suffer from acute to chronic pain resulting from occupational, sports and/or automobile injuries benefit from receiving integrative Neuromuscular Therapy in Chicago and restore muscle health.
Treatment for specific types of dysfunctions
Specific types of dysfunctions and repetitive motion and accumulative traumas respond well to this treatment, including sciatica, rotator cuff dysfunction, carpal tunnel and thoracic outlet syndrome, temporomandibular joint dysfunction and migraines.
Once this healing has begun, NeuroMuscular Therapy can be used to stimulate soft tissue repair in specific areas, while simultaneously addressing some of the perpetuating factors causing the clients pain.
I offer a variety of tools to support you, including:
Structural Balancing
Structural Balance during pregnancy
Pregnancy Wellness Program
TMJ Dysfunction Therapy
Relaxation and Tension Relief Therapy
Pre/Post Lymphatic Manual Drainage
Pain Relief and Recovery Therapy (this is now Structural Balance Restorative Program)
Neurokinetic Therapy™
Regardless of which tools are used, the overall goal of our work together is to help you experience relief from pain and discomfort.
Contact me to learn how an effective treatment plan applying integrative proven techniques is the smart choice for fast pain relief and long lasting results.
What is Myofascial pain syndrome (MPS): A medical term which describes muscle pain or inflammation.
Myofascial pain is a condition that affects the fascia (or connective tissue) which covers the muscle. It can involve either a single muscle or a group of muscles.  Trigger point therapy is often used to treat pain syndromes. It involves massaging areas where myofascial pain originates. Pain syndromes may develop from a muscle injury or from repetitive strain on a muscle, ligament or tendon.