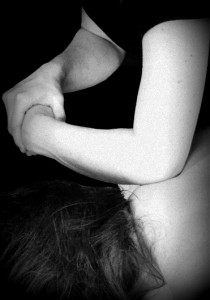 What to expect at your first appointment
No two bodies are alike so it's important to treat you as an individual. Your initial assessment is the key to long-term success. We follow the chain of muscular imbalances and dysfunction to its source.
Performing an assessment will help determine what type of care plan is appropriate. Existing conditions can often be improved simply with advice and recommendations, and more chronic problems can be treated following the assessment.
The care plan is contingent on agreed upon goals whether to relieve pain, restore lost mobility, or assist in injury recovery.
Postural assessments include:
* Examination of the alignment when the subject is standing
* Tests for flexibility and muscles length
* Tests for muscle strength as well as palpation techniques.
Assessment procedure observation is done while standing and then expanding this to include sitting and lying down.
New Client Health History First time clients, please arrive 10 to 15 minutes before scheduled appointment time to settle in, fill out a health history form and make the most of your experience.  For your convenience:  healthintake

"The part can never be well unless the whole is well" Plato
How many treatments do I need?
This is all depends on your condition regarding how severe it is and how long have you had the condition etc.
However from our experience, an average of four to six sessions will treat many problems.
What about Acupuncture treatment?
From my experience, a combination NMT and acupuncture treatment will lead to quicker results.
Investing on preventative care verses reactive care for your long term health will produce enormous benefits. All sessions are aimed at preventing, reducing or eliminating muscle pain and tension with structural balancing.

Price for a healing single session is $115 New Client/ 95 follow up
You can view pricing for the following signature programs on ScheduleNow:
Pain Relief and Restorative Program
Restorative program with lifestyle and nutrition analysis
Customized 5 wk restorative program with lifestyle/nutrition analysis,4 step guide and food sensitivity testing
Abdominal Re-education Program
Holistic Lifestyle Coaching Programs
Cleanse and restore program
Stress Management
Lifestyle and Nutrition analysis
ALCAT Food Sensitivity Testing
Adrenal Stress Test
Vitamin D Level Test
Cash, Check and all major credit cards are accepted
I do not bill insurance directly but can provide a master invoice for the treatment of NMT so you can submit for reimbursement. I am a provider with the American Specialty Health Network (ASH group) and the choose healthy affinity programs. Members please call to verify eligibility
24 HOUR CANCELLATION POLICY: Your appointment time is a contract between us, and it is held for you even if many others have requested that date and time. If you need to reschedule or cancel, please do so 24 hours in advance. Otherwise, you will be billed in full for the session as I cannot fill it on short notice.